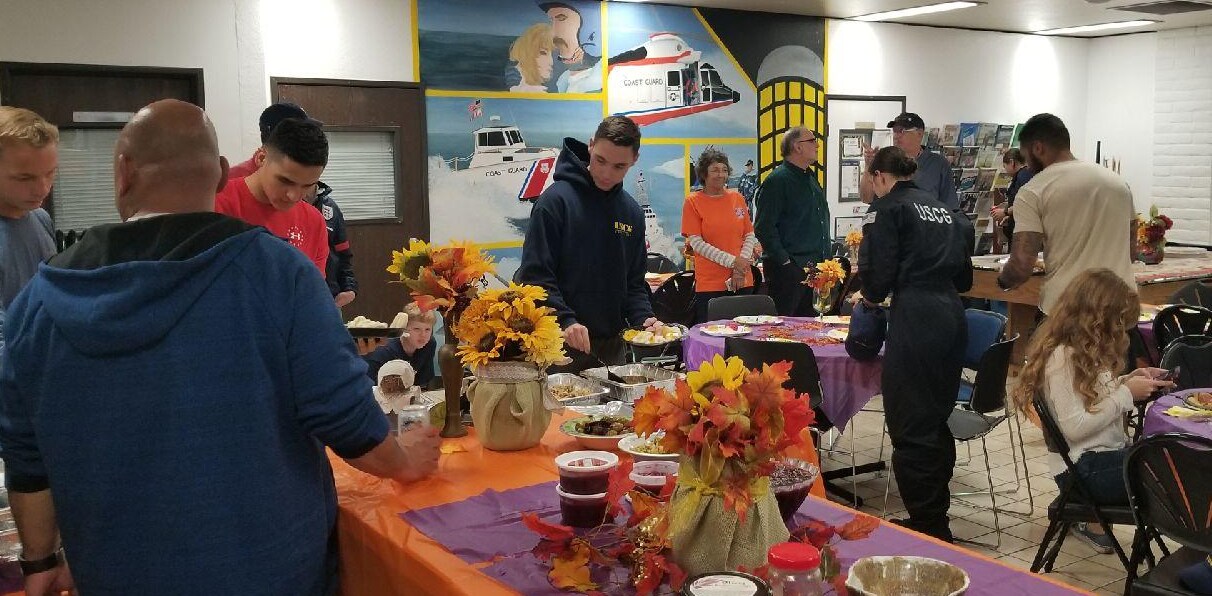 (San Diego Coast Guard Post Holds Thanksgiving Lunch for Active Duty Members)
Here at Frank, community events aren't always held in-store. One way we give back for instance, is by visiting the U.S. Coast Guard during the holidays.

This past Thanksgiving, Frank Toyota President Gary Fenelli went to go visit with Jim Todonio and the Coast Guard for the 4th year in a row. They hold a Thanksgiving lunch, and give out treats and spend the holiday together. It was his special way of thanking those who aren't necessarily able to be home during the holidays. At Frank Motors, a simple thank you goes a long way!