From the streets of Highland Ave. National City to City Hall in Sacramento and back down to Frank Toyota!
We had the pleasure of having Congressman Juan Vargas come down to our dealership this past Friday! President Gary Fenelli gave CongressmanVargas a tour of the entire dealership. Employees from all departments were surprised and elated to meet Congressman Vargas!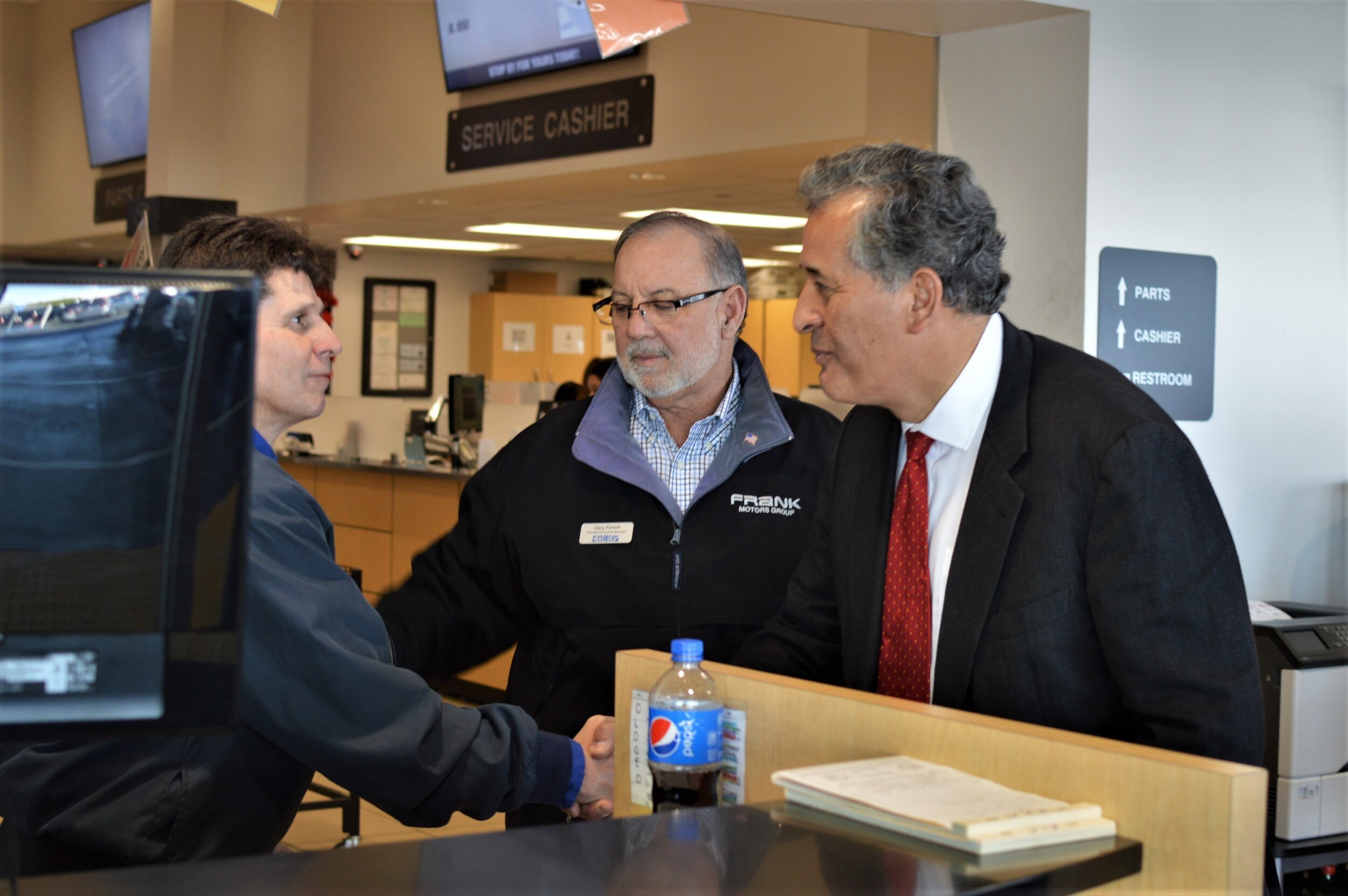 He was so personable and wanted to hear about each person and was thoroughly impressed to meet employees who had been with our company for 15-20 years plus. We're thankful we were able to show him first hand tour as to what goes on in during the daily grind of our family owned, operated & dog friendly car dealership.